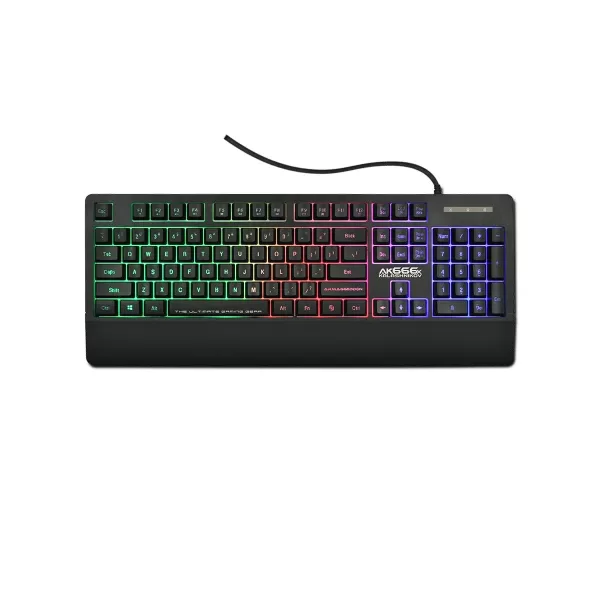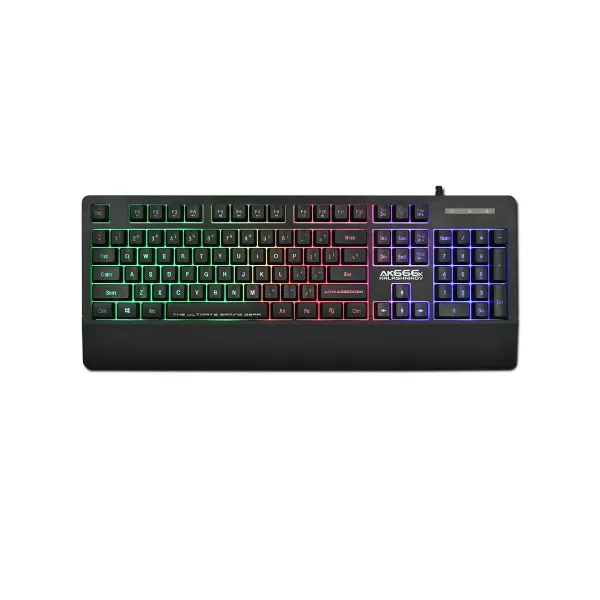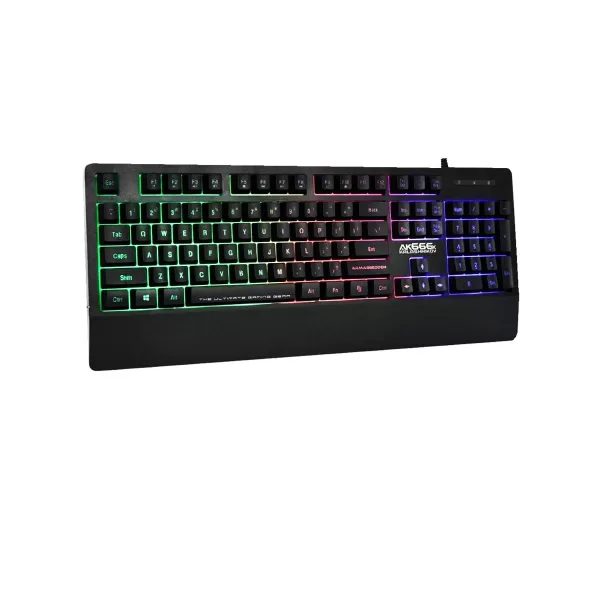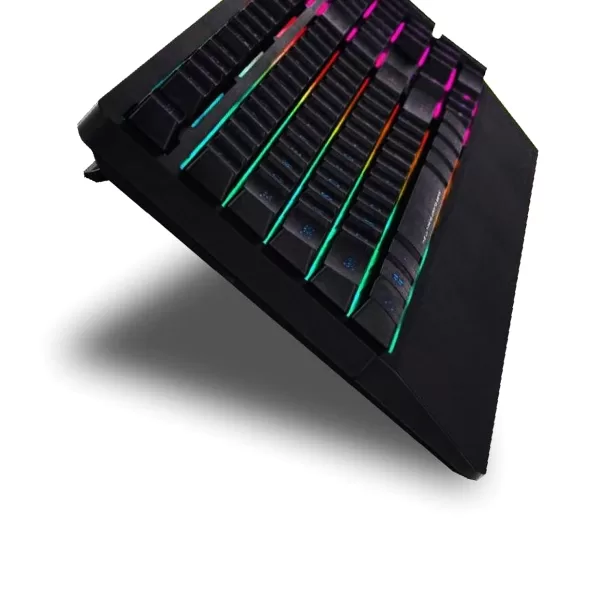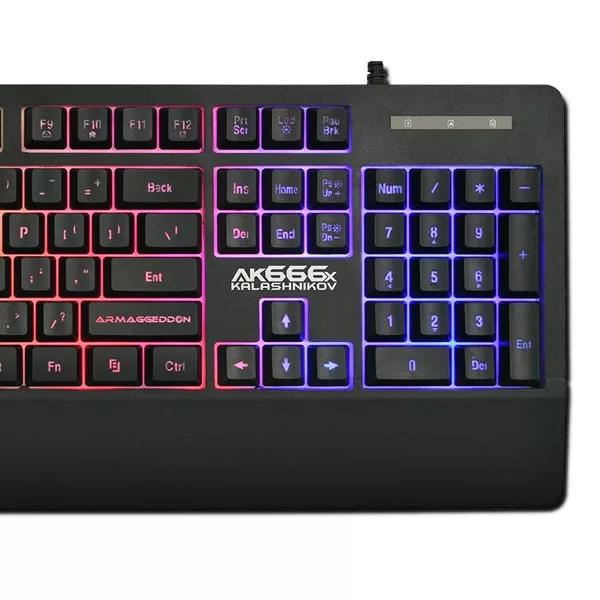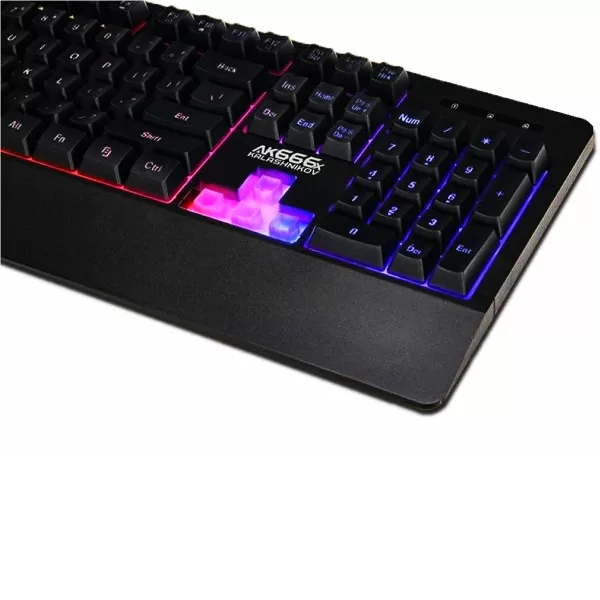 Armaggeddon AK-666X
₨ 6,120
Spill-proof gaming keyboard
8 different backlight effects and colours
High profile Tackeys™ provide more feedback than ordinary membrane keyboard lifespan up to million keystrokes
Custom laser keycap letting for longer durability and added resistance to scratches and fading
Anti-ghosting gaming cluster (25 keys including and arrow keys)
Gaming mode deactivate windows key (FN + Windows Key
1 Year Warranty
Description
Technical Specification
Reviews (0)
Description
Armaggeddon AK-666X Ultimate Gaming Keyboard:
The AK-666 is a full sized, professional gaming backlit keyboard with integrated anti-ghosting gaming clusters; With 9 different backlight combinations and effects, it's built to last with it's spill-proof design and ultra durable USB cable that will withstand heavy daily usage
Professional Grade Anti-Ghosting Gaming Clusters:
Always stay on-top of your game with integrated with anti-ghosting gaming clusters that will eliminate input lag, delay and give you the edge over every opponent you face.
Silent Membrane Gaming Keys:
Worried about creating too much noise while you game? The AK-666 membrane design is built with 104 silent keys to help you play at the top of your game, silently and comfortably.
Unmatched Durability:
The AK-666 is a spill proof gaming keyboard and can have a stroke count up to more than 100 million times and comes with a 59 inch ultra durable USB cable.
Integrated Wrist Rest:
Built with an ergonomic fade-proof wrist rest that improves comfort without compromising on durability.
Multimedia spill proof Tackey™ membrane gaming keyboard
104 Tackey™ with more than 100,000,000 time
11 shortcuts keys (Press FN + F1~ F10, and F12)
8 different backlight effects
1.65m ultra durable cord
Gaming cluster with anti-ghosting capability
Dimensions: L:450mm, W=182mm